Since its creation, the LESS France Company tries to bring to its customers unique and innovative solutions. We present a set of major innovations in the field of the transport of the biological samples by road in agreement with the regulations ADR and IATA, P620 and P650.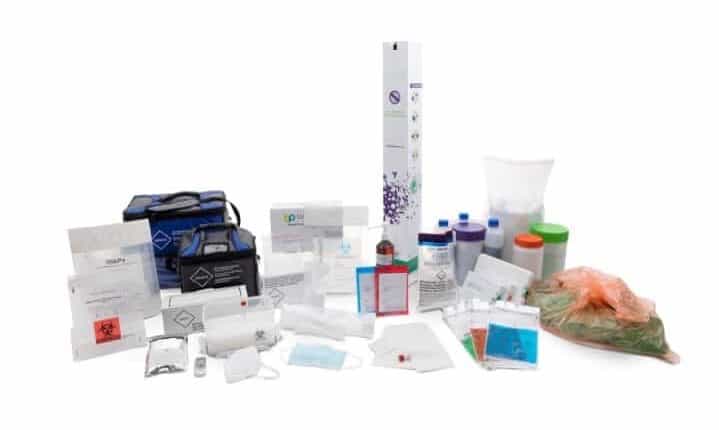 In 1996, L.E.S.S. France introduces the concept of recycling of the single-use tanks used in the field of the biochemistry, of the hemostasis and of the enzyme immunoassay. Today, several million of basins were recycled.
In 1999, L.E.S.S. France introduces in Europe the concept of a liquid-tight bag for the transport of the biological samples. Today, the SPECI-GARD®, made in France for 10 years, became a leading product for numerous actors of the domain.
In its desire to satisfy the needs for its customers, L.E.S.S. France markets new innovative products such as the liquid-tight bag SPECI-BAG and the isothermal carrying bags LAB-BOX and MED-BOX.
All our packagings are in accordance with the recommendations and with the regulations G.B.E.A II, ADR, and IATA and are approved by independent laboratories.
All our partners trained on all the aspects of the regulations and are to analyze the different organizations, to suggest you the most adapted solution of transport.
Our specificity and the size of our company confer us a big flexibility and allow us to be close to our customers, available, reactive and always in search of innovative solutions.
Acquiring the French company L.E.S.S. SAS, represented another milestone in the history of our company. L.E.S.S. specialises in packaging solutions for diagnostic samples. DEBATIN has worked in the Medical field for many years; the acquisition of L.E.S.S. France will enable us to further increase our coverage in France and take the next step forwards towards expanding our global reach. In this manner, we can develop and grow on the Medical market.
-Président L.E.S.S. SAS Thomas Rose